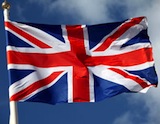 Recruiters have mixed opinions about Scotland's 'No' vote
Recruiters are breathing a sigh of relief after 55% of Scottish voters opt to remain part of the UK, though there is disappointment too. The no vote in the Scottish referendum was in some ways disappointing but there was a silver lining, Aspirare Recruitment Scotland director Martin McCrum told Recruiter.
"In some ways [it's] disappointing and in some ways [it's] not … democracy and political process won and now we can get on with things."
He said the silver lining was that "it got everyone engaged" and got the rest of the country and politicians to really consider Scottish issues "at the street level".
There was "something wrong with local mechanisms" when it came to the economy and the vote had raised awareness of that.
When it came to his multi-sector recruitment business though, he was unsure what the decision to stay in the UK meant. He said it was "the great unknown" as he did not believe the government had delivered on its promises to Scotland in the past. Helen Smith, chief executive of Newcastle-headquartered oil & gas recruiter Oil Consulting, told Recruiter whichever way the vote went, there would not have been much of an affect on the business.
However, there may be "mild relief" from its Scottish contractors who were nervous about how a separation may have resulted in tax regulation changes. Recruitment industry supplier Optionis' managing director Derek Kelly said in a statement the 'no' vote was good news for staffing firms and contractors across the UK.
"There were many questions around tax, regulation and trade that the SNP [Scottish National Party] and pro-independence lobby failed to answer.
"Had the people of Scotland voted for independence, we would have today been bracing ourselves for years of uncertainty as politicians thrashed out a 'divorce' settlement."
He said before the election, there had been suggestions independence would have boosted demand for IT professionals due to the creation of new government bodies and systems. However, he believed that short-term boost would have been outweighed by long-term damage to Scotland's economy and key industries.
Recruitment & Employment Confederation (REC) chief executive Kevin Green said in a statement the referendum created questions about greater levels of devolution that will see significant changes for Scotland and the UK.
"In all discussions about further devolution, policy-makers must keep in mind that workers move across borders and businesses need to take talent with them, wherever they are operating. The UK jobs market gathers its strength from the close collaboration between the different regions and nations of the UK and this should remain at the forefront in all deliberations."
http://wp.freedomofcreation.co.uk/thefrgroup/wp-content/uploads/sites/30/2014/09/UK-flag.jpg
124
160
Hiran Panchal
http://wp.freedomofcreation.co.uk/thefrgroup/wp-content/uploads/sites/30/2014/09/fr-logo-2logo.png
Hiran Panchal
2014-09-19 13:15:15
2014-09-19 13:16:20
Recruiters have mixed opinions about Scotland's 'No' vote