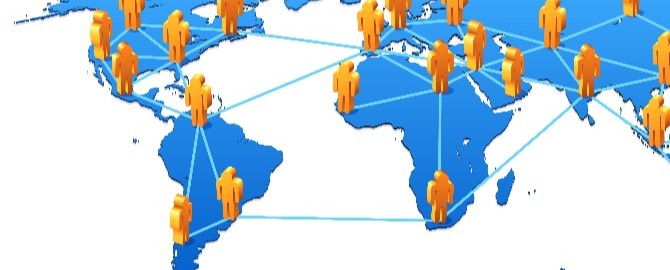 UK recruitment sector growth boosted by overseas expansion plans
UK recruitment sector growth boosted by overseas expansion plans
The second annual joint Deloitte and Association of Professional Staffing Companies (APSCo) UK Recruitment Index found that 69 per cent of respondents saw net income increase over the last 12 months, with overseas expansion planned for many.
Both firms that were based solely in the UK and those with an international presence reported that the majority of new offices would be in new markets, reflecting the increasing mobility of professional talent.
Ann Swain, chief executive of APSCo comments, "Last year there was a view that growth was coming – and that it was very much on the agenda – but that recruitment firms were unsure whether it was going to last.
"This year's report shows clearly that the growth has not only been achieved – but that it has been sustained – and there is consequently much more confidence in the market."
Within this picture of strong growth, recruitment firms also report concerns about getting the talent they need to grow; 59 per cent indicate that this is their top challenge in the year ahead. Around half of the firms surveyed also cited challenges relating to financial growth and profitability.
Katie Folwell-Davies, human capital services partner at Deloitte, comments,"Results indicated that 40 per cent of respondents had some level of M&A activity on their agenda, and it was clear that increasing headcount will be key to achieving growth and profitability targets.
"In 2013, talent was very high on the board's agenda and will continue to be a main priority over the next year."
To address the talent challenges, and in keeping with broader demographic changes around managing a multigenerational workforce, the Deloitte/APSCo research identified a trend among respondent recruitment firms for adapting their attraction and recruitment practices, both for their clients and for their own firms. Initiatives include diversity and inclusiveness agendas to improve candidate engagement and connecting with communities to identify talented candidates.
Ann Swain continues, "Flexible working has moved quite a way up the agenda of what potential recruitment consultants are looking for when they join a firm and the more forward-looking businesses have updated their offerings to accommodate this. This is not just about keeping good women in the business – although it obviously helps – but also about adapting to what different generations' motivations are."
http://wp.freedomofcreation.co.uk/thefrgroup/wp-content/uploads/sites/30/2014/10/1412673348.jpeg
368
670
Riz
http://wp.freedomofcreation.co.uk/thefrgroup/wp-content/uploads/sites/30/2014/09/fr-logo-2logo.png
Riz
2014-10-07 15:04:03
2014-10-07 15:20:30
UK recruitment sector growth boosted by overseas expansion plans