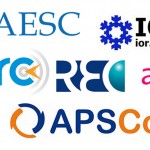 Recruitment industry bodies: why so many?
If there's one thing the recruitment sector is not short of, it's industry bodies.
With some professions lucky to even have one, recruitment agencies are supported by the well established (such as the Recruitment & Employment Confederation and APSCo), and the new – including the Association of Recruitment Consultancies (ARC), and the Institute of Recruiters (IOR), launched in 2009 and 2011.
And, this doesn't include a clutch of other associations; The Association of Graduate Recruiters and Association of Executive Search Consultants being just two of many others.
When one blogger questioned why this was so, one reader joked it was because "most recruiters and agency owners are not very bright". The truth of the matter though, is that these bodies clearly exist to meet what they see as the very specific needs of their members – whether this be recruiting professionals, or graduates, or exec-level positions and the like.
"We're obviously very much on the side of giving a distinct voice to recruiters in the professional sector," says Association of Professional Staffing Companies' head of communication, Roger Tweedy. And he believes there are specific needs that these people face.
Most recently, it has had a significant impact on the Income Tax (Earnings and Pensions) Act (ITEPA) – colloquially known as the 'Agencies Legislation', – particularly around the issue of false self-employment (government suspicion is that agencies encourage contractors to declare themselves as self employed for tax purposes).
"As a direct result of a meeting with the HMRC, we have had letters back saying specific changes were made around issues of defenses against recruitment firms or umbrellas," says Samantha Hurley, its head of external affairs and compliance.
On the specific differences the professional recruiters face, she added: "We had a big win in the first round of consultation on 'Reforming the Regulatory Framework for Employment Agencies and Employment Businesses' consultation in the first half of 2013."
She says: "BIS originally planned to remove the opt out for limited company contractors. After BIS's Dr Robert Porteous had attended an APSCo members meeting, he said he realised how different the professional market was from other sectors, and this is why [in BIS's response document published in the summer of 2013], it stated the opt out would be kept."
APSCo's lobbying success is perhaps linked to the fact it was founded (then under a different name), specifically to fight government around the taxation of small businesses (IR35). Since then, other bodies say they are taking the cudgel too.
"We like to think we're here for consultancies who have largely got their business sorted, but are worried about the legislative direction the sector is facing, and what pitfalls they may need to face," argues ARC chairman, Adrian Marlowe.
According to ARC, it's the increasing need agencies have for legal advice that saw his body launch – and it has a team of dedicated recruitment specialist lawyers who will give, what he says is "the answers they need straight away, without having to pay extra".
He adds: "The line we take in our lobbying is that we have consultancy membership only. APSCo represents suppliers too. Our view is that in doing that, they may take a more balanced view rather than support consultants in their entirety."
It's evident from Marlow's views, that in such a crowded market, bodies clearly feel a need to promote where they are different, to ensure agencies join them, and not their 'competitor'. So, it may be accountancy services (a key offering) that APSCO's Tweedy says single it out, while it's legal ones from ARC. At IOR it's undoubtedly the training materials and learning and development tools on offer.
The benefit from competition of course, is that the main bodies are all keen to demonstrate their 'benefit' to members (ARC says membership to it is worth an average of £7,000 – not just from credibility and the badging membership gives, but also from negotiated deals – such as insurance – it brokers). But, there is also a view that this often means there is not much joined up thinking, as each is keen to plough (and then promote) their own individual furrow.
APSCO, for example, has just produced a new standalone 'standard' for those recruiting in the area of social work, and while it is likely to roll out others, it is very much its initiative.
"We did this because members wanted something to differentiate themselves with," says Tweedy. He adds: "It's true, that while there are lines of commonality, most of the bodies do have their own agenda."
However, he said this is changing. "We are working on a major initiative, including the likes of the REC, which will be all about standards. We can't yet reveal it, but this is an example of where the bodies are coming together. You'll have to watch this space on that one!"
ARC's Marlowe says he's not yet "being courted by other bodies", and says that it was only when bodies from outside the sector – including the Institute of Directors – took an interest in some of its lobbying that other recruitment bodies joined in too.
But perhaps a little bit of rivalry between bodies is just a sign that they're all still working hard to garner favour. Tweedy and Marlow both agree the recruitment agency population at large probably isn't as aware of the differences between the various bodies as it should be. Many won't know that APSCO now runs regular trade delegations for members abroad, and has recently opened an office in Singapore to advise on how agencies can grow in Asia.
Networking and member meets are also heavily organised, and new partnerships are forming all the time – such as IOR's recent one with law firm Eversheds, where they jointly launched 'Safe Umbrella' – an audit scheme designed to help recruiters choose a safe umbrella partner.
What Tweedy and Marlow both agree on the most, however, is the fact that there are many agencies out there that will free-ride the wider legislative impact they have for members, because they also benefit the wider sector as a whole.
"That's something we can't do anything about, which is a shame," says Marlowe. "To this, we say the more people join a body, the more impact they can have in discussions with government."
Ref: http://www.recruitmentagencynow.com/recruitment-industry-bodies-why-so-many/#sthash.O3Byuhcs.dpuf
http://wp.freedomofcreation.co.uk/thefrgroup/wp-content/uploads/sites/30/2014/11/Industry-bodies-collage-150x150.jpg
150
150
Riz
http://wp.freedomofcreation.co.uk/thefrgroup/wp-content/uploads/sites/30/2014/09/fr-logo-2logo.png
Riz
2014-11-26 10:54:52
2014-11-26 10:55:04
Recruitment industry bodies: why so many?